Converting Word to PDF format can help you share your files between different operating systems or computers without any obstacle. Whether you are sending important memos, invoicing clients, maintaining customer records in a consistent format, and so on, PDF is the most popular and secure file format. When you convert your Word documents to PDF format, they will be automatically optimized and more compact. A reliable Word to PDF converter is a very handy tool. In this case, the top 10 free Word to PDF converter tools for both Mac and Windows are given below.

Top 5 Free Word to PDF Converter Tools for Windows

1-PDFelement Pro for Windows
PDFelement Pro is the most popular and the best word to PDF converter, which gives the ability to convert your documents word to PDF. You can generate high-quality PDF by this PDFelement Pro and maintain real formatting. It has a strong PDF editing tool that is helpful to edit PDF text, Pictures, and other things. It provides us a facility to work with PDF files and it makes this work easily.
Reason to choose this PDF converter:
It is a wonderful and very useful file format for those people who want to convert PDF to Word, Excel, PPT, and more. It is the most well known and useful word to PDF converter and you can make PDFs from Word, Excel, PPT, Webpage, EPUB, and other formats.
You can save your PDF file format under a security password.
It is very useful to edit, remove, insert, add text, pictures, pages in PDF.

2-PDF Maker for Windows
PDF Maker is an independent word to PDF converter and there is no need for installation of a PDF printer. It can be used easily and you can create your PDF file quickly. First, you need to run it and then choose the file that you want to convert and, optimized setting and that is it.
Cons:
It is not friendly for its user
You will interface problem in a page number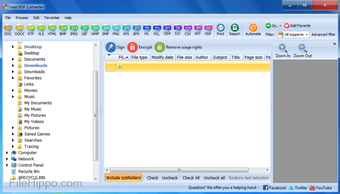 3-PrimoPDF
Primo word to PDF converter maintains function smoothly with windows. It is completely free and easy to use. You can easily create high-quality PDF files from your word files.

CONS
Some graphics will not be regenerate during the change.
It adds derangement ads for other software.
4-BullZip PDF Printer for Windows

Bullzip PDF Printer works in the scope of the printer for windows. You can create PDF documents from any Microsoft Windows application with the help of this tool. It holds up a huge scope of formats for PDF conversion, including JPG, TIFF, BMP, PNG, and PCX.
CONS:

Functional errors would be shown when you are using it.
When you are using the program then some ads can be installed automatically.
5-doPD for windows
You can make PDF files from word easily with the help of doPDF. It is the best and popular PDF file converter. It generates PDF files founded on the printing option of the application that is being used. You can change a huge scope of a file to PDF by doPDF, including DOC, PPT, TXT, PUB, HTLM, and so on.
CONS:
Additional software can be installed automatically
The conversion options option is not available on the main interface of the program.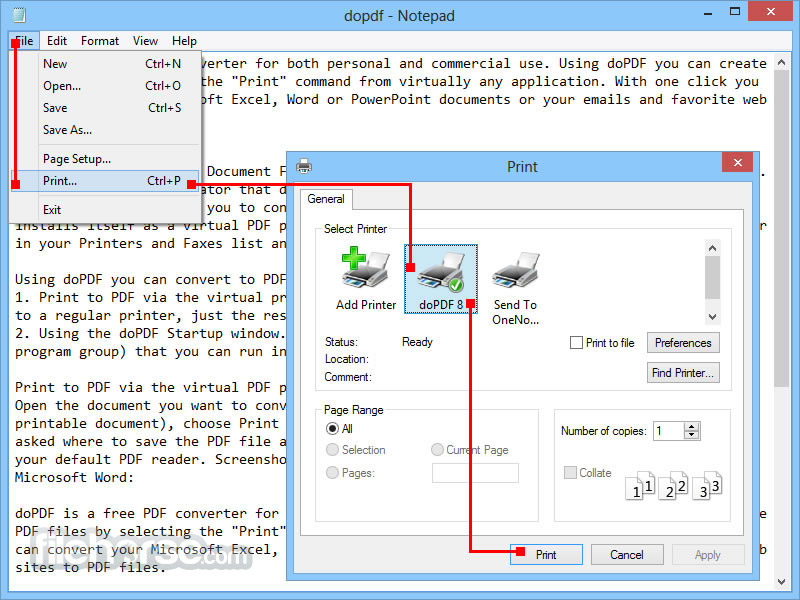 Top 5 Free Word to PDF Converter Tools for Mac
6-iSkysoft PDF Creator for Mac
iskysoft PDF Creator for Mac facilities you to make effective PDfs.You do not only generate PDFs from word but you can also create PDFs from PowerPoint and Excel files in standard form. It is useful and can be used easily. The generated PDF will save the layout as well as the formatting of the source file. There is no need to install any Microsoft Office on your computer or laptop after installing this tool. You can save your files as a personal file and transfer them easily. You can make a high-quality PDF file with the help of this application. Therefore these files look professional and you can share them easily
Cons:
There is no observed any con in this application

7-Adobe Acrobat Pro DC

Adobe Aaaacrobat is the best and oldest PDF converter application on the market. You can generate, edit, and convert PDF files from a word by this application. It provides offline and online services on your computer or laptop desktop. You can convert your files without any obstacle and these files will be saved after changing.
Cons:
It does not convert ebook formats
It comes with a different plug that you will need to install them separately.
8-iPubsoft Word to PDF Converter for Mac
iPubsoft Word to PDF converter for MAC the useful and the best converter application, which helps you gain word to PDF conversion on your computer without installing office applications. When you are converting a file to PDF format then original text, format, images of this file will be remain maintain. It is easy to use and there is no need for any technical knowledge. It is a friendly application and you can convert your file to PDF in just a few clicks.
Cons:
Its opening is a bit slow
It cannot save PDF as private

9-Nitro for Mac
Nitro for Mac helps you to function with digital PDF files with any effort. You can generate industry high quality PDF files from your Word documents using this application. You can share these files without any obstacle and you can make PDFs on any device.
Cons:
The cost of this tool is small for many people.
There is no downloaded link of changing file you would be to send an email address to get it, which puts privacy at risk.

10-Amacsoft Word to PDF for Mac

Amacsoft Word to PDF for Mac is the best and uses an application that can be used easily. You can convert many MS word to PDFs at any time. There is no boundary between the number of tiles that can be converted at any time.

Cons:
There are multiple windows where entry is difficult
You can not edit PDF files directly